Private, Exclusive Personal Training
Personal training | Pete Fraser Fitness | Mayfair | London
Pete Fraser Fitness exercises physiologists understand the fitness journey you are undertaking, whether you're a competitive athlete or complete beginner. Enjoyment, achievement and progression are key to consistency in training and competitive sport. Our exercise physiologists possess unrivalled skills in the industry and are ready to take you to the next level.
Pete Fraser Fitness exercise physiologists will expertly adapt your training specifically for you. Our training approach commonly integrates a multi-discipline circuit training method with added training/rehab specifics built in where needed.
In addition to general fitness improvements including weight loss and conditioning for all abilities, we provide specialist training in:
all forms of running
strength & conditioning
kick boxing & martial arts
Specific exercise physiology includes: 
Weight Loss
Effective and proven methods to help you achieve the weight you desire in a professional and fun environment. Nutrition guidance and support completes the package.
Muscular Gain and Conditioning
Integrated methods of resistance training and Olympic lifting to develop muscular size, strength and power.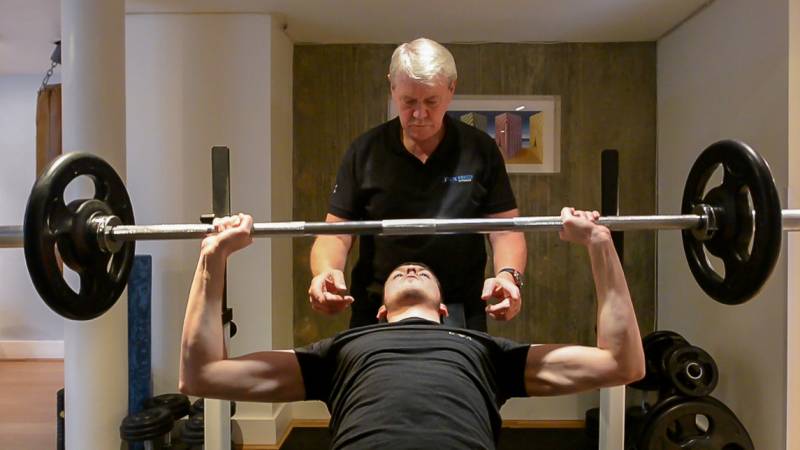 Sports Conditioning
Specialist exercise programming to develop strength, speed and power to excel in your sport. Coaching and readiness training for competition.
Kick Boxing
Stress relief and physical fitness including coordination, speed and power can be achieved from kick boxing training. A great cross-training option.
Running
Our trainers can help you improve your strength and speed for running on road, trail or fell, short, middle or ultra-distance.
Directors' Workout
Aimed at the board level executive who is time poor and requires the most effective approach to fitness.
Pre-natal Fitness
Our exercise physiologists provide a professional and supportive environment for expectant mothers. We deliver a highly beneficial range of exercises for fitness, stability and wellness associated with each stage of pregnancy. Current best practice from the American College of Sports Medicine is followed to safely maintain health and fitness through each trimester.
I usually hate going to the gym and don't normally last longer than about 4 weeks, I have nearly done a year and now don't feel myself if I have not worked out – Peter has certainly changed something in me – he had a very `softly softly` approach that didn't make me run away. Luke Hersheson, Co-Founder & Creative Director, Hershesons, International